FESTIVAL 2018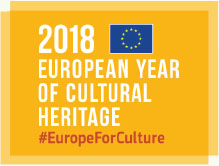 European Year of Cultural Heritage (EYCH)
Our Heritage:
The past meets the future
The European Year of Cultural Heritage aims to encourage more people to discover and embrace Europe's cultural heritage, and to enhance their sense of belonging to a European area.
The Gyzi Megaron was chosen and received the European Heritage Label, which is awarded to organisations that promote and symbolize the European ideals, values and history.
#EuropeForCulture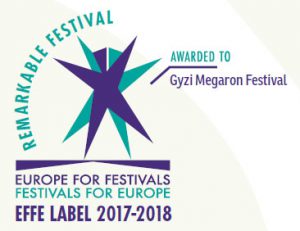 In Europe the arts
are just a festival away!
EFFE – Europe for Festivals, Festivals for Europe, is Europe's Label for remarkable festivals initiated by the European Festivals Association. It is an international festival community connecting festivals that are deeply committed to the arts, their communities and Europe.
Gyzi Megaron Festival has been selected to receive the EFFE Label 2017-2018. Since 2015, It is part of the EFFE Platform, initiated by the European Festivals Association, which consists of festivals that stand for artistic quality and have a significant impact on the local, national and international level.