NATIONAL RADIO SYMPHONY ORCHESTRA (ERT)
The National Radio Symphony Orchestra (ERT) was founded in 1938 and covers the classical, Greek and foreign repertoire. It has performed works by important Greek and foreign composers, masters and researchers through recordings, live broadcasts from radio and television, as well as concerts in Athens and the region.
The National Radio Symphony Orchestra (ERT) has been directed by many Greek and foreign conductors as well as internationally renowned composers, and has collaborated with many famous artists, Greek and foreign, such as: David Oistrach, Gina Bahauber, Jose Carreras, Agni Baltsas, Vaso Papantoniou, Montserrat Caballé, Plácido Domingo, Rolando Villazón, Leonidas Kavakos, Dimitris Sgouros, Roberto Alagna, Angela Gheorghiu, Andrea Bocelli, José Cura, Juan Diego Flórez.
The Orchestra has performed in Herodes Atticus Theatre, in Patras' Festival, the Belgrade Festival, Cairo Opera, in Montreal, Cologne, Paris, Istanbul, in international music events in collaboration with EBU (European Broadcasting Union), at the Athens Concert Hall and in many cities in Greece. In October 2006, the National Radio Symphony Orchestra (ERT) performed at the United Nations General Assembly Hall and at the Lincoln Center in New York. In October 2007, at the Poly Theater in Beijing, it held the opening concert as part of the events for Greece's cultural year in China. Today the Orchestra is considered to be one of the most dynamic and active symphonic bands in Greece. Since August 2016, Anastasios Symeonidis has been the Artistic Director of the Orchestra.
At the Gyzi Megaron Festival, it will perform works by J.S. Bach, J. Pachelbel, W.A. Mozart, N. Skalkotas.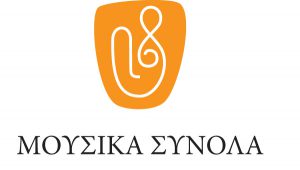 Music direction: Andreas Tselikas