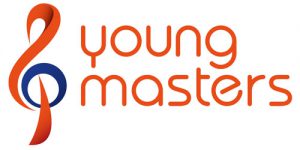 ARTON TRIO
YOUNG MASTERS ENSEMBLE
This dynamic young trio from Vienna, Austria, formed in the fall of 2017 when pianist Sophie Druml, violinist Andreas Siles Mellinger (who performed at the Gyzi Megaron Festival with the Young Masters Ensemble last summer) and cellist Lukas Rothenfußer first played together and discovered their love for chamber music. All three study at the University of Music and Performing Arts Vienna, and their ensemble is coached by the pianist Prof. Stefan Mendl from the Vienna Piano Trio.
The name ARTON is not only a combination of the English word "art" and the German word "Ton" (tone), it is also Swedish for 18, a number that appears in some form in all of their birthdays and in the date of their first rehearsal. The trio's passion is discovering, rehearsing and performing the rich repertoire for piano trio, and they will present a diverse programme from Schubert, Piazzolla and others at the Gyzi Megaron Festival.
Andreas Siles Mellinger (violin)
Lukas Rothenfußer (violoncello)
Sophie Druml (piano)