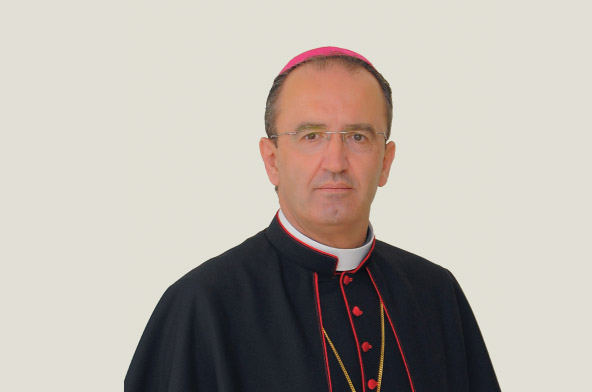 + Peter Stefanou Catholic Bishop of Syros, Santorini and Crete
Dear friends,
the winter that passed was full of successful artistic actions and projects by the Gyzi Megaron Cultural Centre; a sequel of the summer festival for the first time after 4 decades of cultural contribution.
Αs a result of a fruitful collaboration with the Municipality of Thira and the Municipal Athletic, Cultural and Environmental Organisation of Santorini, 27 events were held that included musical events, theatre and children performances, art and photography exhibitions, student concerts and a children's festival. In total, 45 artists and more than 150 children appeared on the Gyzi Megaron stage, making it a cultural core that aims at the island's lasting and substantial cultural upgrading.
It is with great pleasure that I welcome you to this year's Gyzi Megaron Festival which will take place from July 25 to August 29 2017. A host of important artists and top musical ensembles will celebrate not only the Gyzi Megaron stage but also the holy altar of St. John's Cathedral (Duomo) in Fira (Catholic district). Music from all over the world will join in the summer nights, with free admission to all events, thanks to the full support of the Catholic Diocese of Santorini.