Manesis – Polyzogopoulos – Gyftakis – Jazz Trio
On 20/8 the journey continues with Manesis/Polyzogopoulos/Gyftakis Jazz Trio, where two of the most important representatives of the Greek jazz scene, both with many years of studies at the Conservatory of Amsterdam and many appearances throughout Europe and Greece, the pianist Spyros Manesis and the trumpeter Andreas Polyzogopoulos, cooperate melodically with the extremely talented young bassist Arion Gyftakis, in a unique concert at Megaro Gyzi. They will perform original compositions of the members of the trio, some of which come from their recent albums of Spyros Manesis («Undelivered«) and Andreas Polyzogopoulos («Perfumed Dreams«), but also approaches to the traditional repertoire of jazz and its modern trends.
Spyros Manesis, piano
Andreas Polyzogopoulos, trumpet
Arion Gyftakis, bass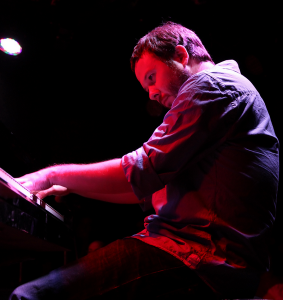 Spyros Manesis, piano
Pianist Spyros Manesis was born in Athens in 1978. He studied at the Musicology Department of the University of Athens and jazz piano at the Athenaeum Conservatory in Athens with teachers George Kontrafouris and Sylvios Syrros and classical piano under the direction of Marianna Aivazova. He continued his studies in Conservatorium van Amsterdam with teachers Karel Boehlee, Hans Vroomans, Kriss Goessens, Rob van Bavel and Harmen Fraanje (MA in jazz piano performance).
He has toured performing in various projects in countries such as Cyprus, Greece, Holland, France, Germany, Portugal, Latvia, Lithuania, United States and China. He has performed/recorded with many great musicians such as Dean Bowman, Olivier Gatto, Laurent Maur, Gilad Hekselman, JD Walter, Marc Abrams, Bodek Janke, Max Pollak, Heather Cornell, Joao Firmino, Joana Espadinha, Rui Pereira, Pablo Reyes, Christine Corvisier, Savina Yannatou, Christos Rafalides, Petros Klampanis, Andreas Polyzogopoulos and many more.
Since 2010 he has his own trio with bassist Joao Hasselberg and drummer Kaspars Kurdeko. The trio has recorded the album "Undelivered" for the Portuguese label JACC Records. Spyros has also recorded his own arrangements of Lena Platonos's music for piano solo, which was the subject of his Master Research.
Currently he is also experimenting in performing in duo with the finest Greek musicians. Spyros Manesis is teaching piano in Athenaeum & Musical Praxis music schools, and has been guest piano and ensembles teacher at the Summer Academy of the Music Department of Ionio University in Greece.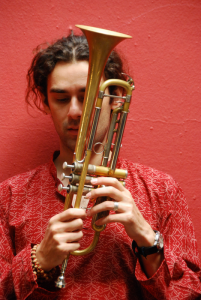 Andreas Polyzogopoulos, trumpet
Αndreas Polyzogopoulos was born in December of 1981 and grew up in Samiko, a small village in South-West Greece. That's where he got involved in music by studying guitar at the age of ten. At sixteen he moves to Athens and starts participating in rock and blues bands but soon he discovers jazz. He studies jazz guitar with Yotis Samaras at Philippos Nakas Conservatory and in 2000 picks up the trumpet.
In October 2002 he moves to the Netherlands and studies at the Conservatorium Van Amsterdam. He also takes lessons from Markus Stockhausen and Angelo Verploegen and follows a workshop with Paolo Fresu in Sardegna. While studying in Amsterdam he plays with various multi-ethnic groups and in 2006 he forms "Poly Quartet", a group that performs his own compositions. In 2008, this band records the album "Perfumed Dreams" and wins the first place in "Motives for Jazz" competition in Belgium. The same year he graduates from Conservatorium van Amsterdam and returns to Greece.
Andreas colaborated with Tore Brunborg, Michel Portal, Gunter Baby Zomer, Markus Stockhausen, Tony Lakatos, Savina Yannatou, Anne Paceo, Tony Tixier, Kostas Theodorou, Yorgos Kontrafouris, Mode Plagal, Nikos Sidirokastritis, Yotis Kiourtsoglou, David Lynch, Stavros Lantsias, Haig Yazdjan, Vangelis Katsoulis, Kaimaki, Takis Barberis, Thanassis Papakonstantinou among others. He has participated in 40 records, while he has performed all over Greece and Europe. In 2010 was a member of the European Youth Jazz Orchestra.
Since 2011 he lives between Paris and Athens.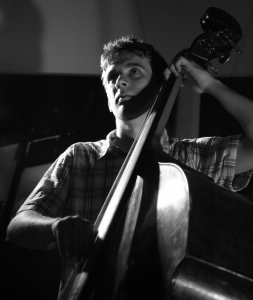 Arion Gyftakis, bass 
He was born in Kalamata in 1995. He starts studying the violin at Kalamata's municipal Concervatory and after few years he starts studying the electric bass with Nikos Tsotras and Harris Haralambous. His interest in jazz music leads him to the upright bass and from 2009 he studies jazz improvisation and jazz harmony next to Sylvios Syrros and classical bass with Takis Kapogiannis. He has cooperated with Spyros Manesis, Andreas Polyzogopoulos, George Kontrafouris, Christos Rafailidis, Anastasis Gouliaris, George Micro, John Papanastasiou and Kostas Yaxoglou.
In 2013 he was one of the only two non-Americans to receive the «Presidential Scholarship» of the prestigious Berklee College of Music in Boston, USA, for the four years of his studies.