Zoe Papadopoulou
On
13/8
the musical journey of the festival continues with
Zoe Papadopoulou
, a singer with an ideal voice for almost all kinds of songs, singing always guided by her soul and has won the audience with her ​​vocal abilities and interpretation through partnerships in recent years with well-known Greek singers. Having prepared a melodic journey through time, based on the feeling and emotion that the good Greek song causes, she interprets old and latest beloved Greek songs of the soul in a musical compilation for voice and piano, accompanied on the piano by
Neoklis Neofytides
.
Zoe Papadopoulou, vocals
Neoklis Neofytides, piano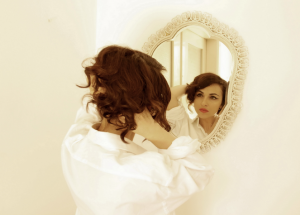 Zoe Papadopoulou, vocals
Zoe Papadopoulou was born in Thessaloniki and grew up with the sounds of a velvet-sounding accordion and the singing of her artistic family. Ever since she was a little girl had the dream of becoming a professional singer and this dream came true. After graduating from College, she started singing at clubs in Thessaloniki, Greece, where she grew up. That was the place where the famous Greek singer Dimitris Mitropanos heard her singing and immediately invited her to go to Athens and participate in the summer music concert tour he had organized! That was eleven years ago!
In 2002, Zoe Papadopoulou came to Athens, where she immediately started a series of exceptional music collaborations and she appeared on stage with famous and extraordinary Greek artists, as Dimitris Mitropanos, Haroula Alexiou, Yannis Kotsiras, Eleftheria Arvanitaki, Kostas Makedonas etc. Three years later, her first album was released, titled "Krystalla kokkina filia", which was produced by Haroula Alexiou. The album was a great success and the duet song of both Haroula Alexiou and Zoe Papadopoulou, "Ah kai na se iha edo" was the one that mostly stood out, as it combined the voices of two great singers.
In 2008, her second album, titled "Τatouaz", was released. The homonymous song was a great hit, once again with the lyrics of Haroula Alexiou, who has not stopped believing in her. From then and on, Zoe has been invited by many music festivals and clubs, where she has presented her own live concerts marking her personal music path.
This is Zoe … a born artist, a singer that wants nothing more but to tell music stories from the heart!
Neoklis Neofytides, composer – pianist 
He was born in Cyprus in 1976. He attained a degree in piano performance and theory after attending the courses of the Teacher Mr. Petros Christodoulidis. He was a member of the Cyprus Youth Symphony Orchestra (violin). He graduated with honors from the Department of Music Studies of Athens University. He has been working as a piano player and orchestrator with many composers (Leontis, Xarchakos, Savvopoulos etc.) and Greek singers. In 2000 he was awarded the 1st composition prize of the State Orchestra of Hellenic Music (KOEM). In 2009 he released his first personal album under the title "Fayum" with Dimitris Lentzos' lyrics. He has composed music for several plays in Cyprus (Cyprus Theatre Organization – THOK) and in Greece, for short films and documentaries, while he generally composes and orchestrates music for piano, for symphony orchestra and small music ensembles (VARIAVLOS III music group, piano and 2 bassoons).