In the performance "Window with a view", the composer Minas Bogris unfolds his musical influences and presents his new songs to the lyrics by Michalis Brouzos, which portray human behaviors and express vividly our need for communication.
Spyros Kleissas (singer) together with Catherine Tepelena (violin – flute), Stefanos Giannopoulos (violoncello) and Minas Bogris (guitar) also interprets favorite songs by Hadjidakis, Plessas, Kraounakis, Cohen, Madredeus, through the colorful music picture created by the composer's arrangements.
Co-organization: Municipality of Thira – Gyzi Megaron Cultural Centre – D.A.P.P.O.S.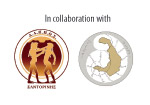 Sponsor: Rakadiko «Meraki»